Use WireframeSketcher tool with Windows Phone stencil to create great looking Window Phone wireframes and mockups. Link screens together into a prototype to show the flow of your app. Export your prototype to PDF or HTML and demo it directly on your phone. Click from screen to screen to show how the application works.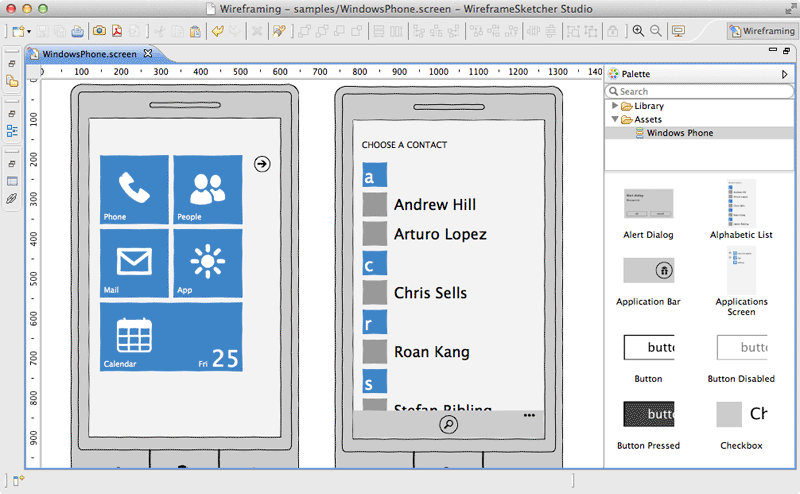 Collaborate effortlessly
Use version control to work with your team. Present your Windows Phone prototype in full-screen viewer. Share click-through PDFs with your clients. Export mockups to HTML and use Dropbox to show off them directly on Windows Phone.
Mockup anything
Mockup and wireframe any application with ease using built-in widgets, Windows Phone components and our set of great looking icons. Create your own components from existing ones or use SVG to draw your custom UI.
Get results fast
Streamlined and professional interface lets you mockup and wireframe fast and with great effect. Turn on sketchy theme for your Windows Phone mockups so that you and your clients can focus on what's important.
What our users say
"WireframeSketcher is fantastic. We're now using it to produce functional specifications."
"I spent two days searching for a wire-framing solution on Windows – from Visio, JumpChart, Gliffy, Pencil, etc… – and then I fell upon WireframeSketcher. I fell in love."
"I am growing to like your tool an awful lot. I really love the easy alignment of things, much better than Visio."