Hi everyone!
Today's release brings two new stencils and greatly improves the experience on Mac OS X. Other changes include support for Eclipse Juno, custom icon categories, and some small improvements and bug fixes. Read on for more details.
New iPhone and Windows Phone stencils
Mockups Gallery now hosts a brand new iPhone stencil. It has better support for latest iOS version and is compatible with iPad stencil. It includes tables, buttons, bars, icons, alerts, iPhone keyboards in portrait and landscape mode, dark and light bezels, and more. There is also a Safari control for those who want to wireframe their website for iPhone.
Another addition is Windows Phone 7 stencil. It includes standard Windows Phone icons, controls, screens, bezels, keyboards and more.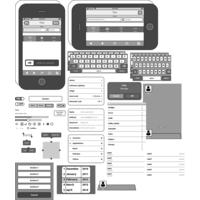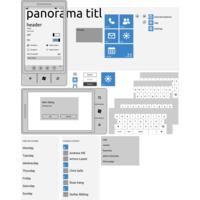 Better Mac OS X experience
This release is based on the latest version of Eclipse platform – Eclipse Juno. Among other things this also brings the following improvements on Mac OS X:
Self-contained .app bundle that can be placed in Applications folder and which also plays well with Launchpad application launcher.
Full-screen mode. This is very handy for getting extra screen space.
Support for retina display.
Custom icon categories
Previous release added support for custom icons. This release improves it by adding support for icon categories. Icon packs (folders with icons), e.g. assets/SocialIcons, assets/WindowsPhone/icons, are now exposed under different tabs in icon selection dialog. This makes finding the needed icon much easier:

Other changes
Improved mouse duplication (Ctrl+Drag) to inter-operate with keyboard duplication (Ctrl+D)
Fixed

HTML

output to work with IE7 and IE8
Fixed marquee selection tool (F4)
Fixed drag & drop of screen files when editing a group or component
Updating
To update to the latest version of WireframeSketcher go to the Help menu and select Check for Updates. Mac OS X users should download and install the latest version manually.
The version number of this release is 3.7.0.
Enjoy!