Hello everyone!
We'd like to introduce today a new commenting system for our free wireframe sharing service. You can now collect feedback more easily by letting your clients directly annotate wireframes with their comments. Read on for more details.
Introducing comments
Back in September we've launched a new wireframe sharing service which added an easy way to upload and share your work online right from WireframeSketcher. Today we've updated this service by adding a new commenting system which lets you collect a more direct feedback from your clients and stakeholders.
Now, when you share your wireframes, you can ask your clients to leave comments directly online. To do so, just instruct them to use the comments toggle in the navigation bar at the bottom:

As soon as commenting mode is enabled, mouse changes to a cross-hair and you can add new comments, view existing comments and post replies: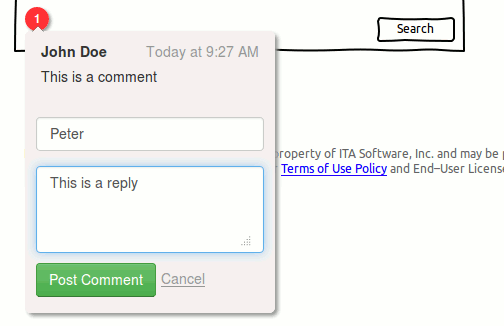 You can then view comments that were left using the same steps: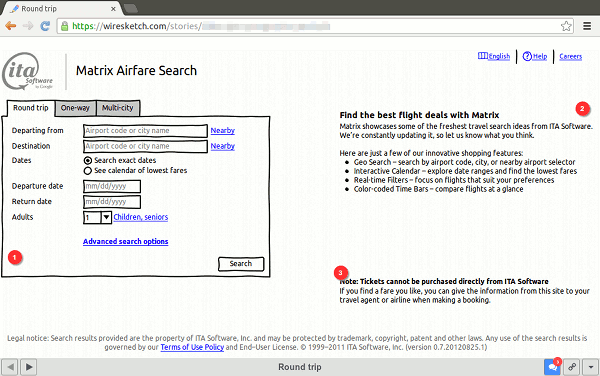 Please try the new commenting feature out and let us know what you think. We are actively working on improving our online sharing service and your feedback is invaluable to us.
Enjoy!
Hello everyone!
Today's release adds new Android KitKat stencil. Other changes include various small improvements and bug fixes. Read on for more details.
Android KitKat stencil
This version brings new and improved Android KitKat stencil that replaces the previous Android stencil that was getting outdated.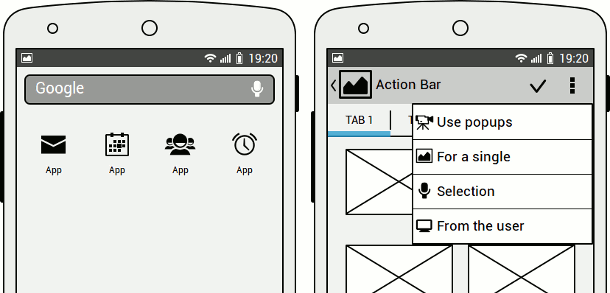 The same as before, the stencil can be used for both Android phone and tablet apps. The stencil is organized in several categories to simplify the access to different components. Content, Controls, Lists, Navigation, Prompts and Typography categories group common controls and views. Devices category contain device bezels for Nexus 5, 7 and 10 devices. Additionally the stencil includes Chrome components for wireframing websites on Android devices.
Android Action Bar Icons were also updated to the latest version and are automatically added to new Android projects.
Other changes
Improved paste action to paste objects as components when copied from a stencil in assets
Fixed error in Accordion widget that prevented the screen from being opened
Fixed unwanted text wrapping when using certain fonts and font sizes
Fixed text wrapping in skinned Tabs and Button Bar
Fixed selection export error occurring when using custom icons
Fixed application icon on Windows for 256×256 size
Fixed layout issue occurring when changing text in skinned Browser widget
Updating
To update to the latest version of WireframeSketcher use Help > Check for Updates, or just download it from our website.
The version number of this release is 4.2.3.
Enjoy!