Hello everyone!
Today's release focuses on small improvements and also brings a handful of bug fixes. Read on for more details.
OS X Yosemite
New OS X Yosemite is out and we are making sure WireframeSketcher works well with this version. This update fixes the issue with "Helvetica Neue" system font in PDF export so PDFs looks nice and tidy again.

One big change on OS X Yosemite is the lack of system Java runtime so you'll need to install one manually before being able to use WireframeSketcher. We are looking into the possibility of bundling WireframeSketcher with its own private runtime, but until then you'll need to install Java manually.
When running WireframeSketcher on a Mac with no Java runtime installed you'll be met with this prompt:
Clicking on the "More Info…" button will take you to this Oracle website where you'll be able to download the latest Java runtime.
New theme feedback
Last version of WireframeSketcher has introduced a new theme for its user interface. This change was not entirely thought through and was mostly dictated by the update to a new version of Eclipse platform. We'd like to get a better idea on how this new theme works for you and if you find it better or worse than the previous theme. Please drop me a short email with what you think.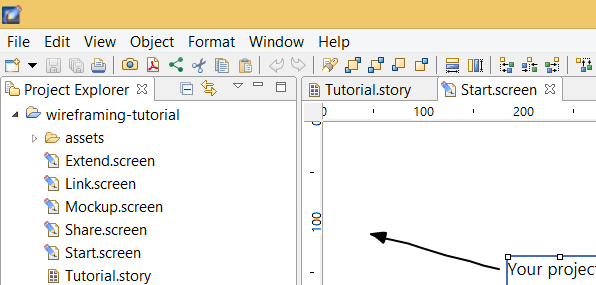 Other changes
Improved "Export Image to Clipboard" command to export current selection if any
Fixed the issue with deleting default text in components
Fixed the issue with rotated images that were not rotated in exported

PDF

Fixed crash on Ubuntu 14.04 when adding assets by disabling overlay scrollbars
Fixed image export to clipboard on Ubuntu 14.04 64-bits
Updating
To update to the latest version of WireframeSketcher use Help > Check for Updates, or just download it from our website.
The version number of this release is 4.4.1.
Enjoy!