Hello everyone!
Today's release brings improved PDF export, link to screen clone option, and other smaller improvements and bug fixes. Read on for more details.
Improved
PDF

export

WireframeSketcher prides itself in offering a high-quality vector PDF export. This makes PDF a first-class option for distributing and presenting wireframes. Another great advantage of vector PDF is that you can easily copy the original text from the document, which makes the life simpler for designers and developers.

However vector PDF export can sometimes present fidelity issues, notably in what concerns text size an layout. This is due to the fact that exporting text to PDF is hard and requires a lot of juggling with fonts.

The last month we've been addressing these fidelity issues, and today's version brings a revamped PDF export which handles text much more precisely. The effects of this improvement will be immediately visible on Mac OS X El Capitan, but also on Windows and Linux, depending on what font you are using in your screens.

Here's an extreme example of how things improve on Mac OS X El Capitan when using the system font: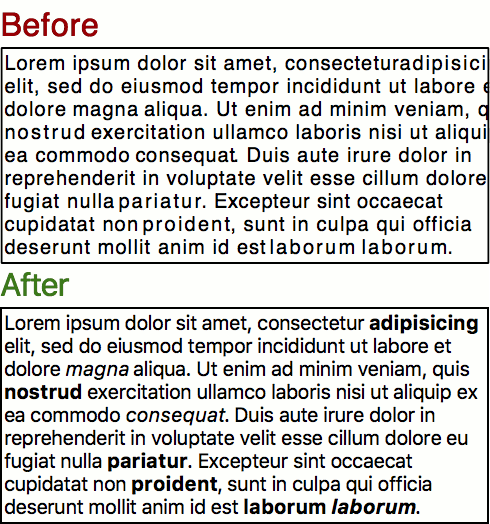 In other cases, differences are much less glaring and mostly concern text size and spacing, however they are there and this improvement now opens the gates for other features that we'll be adding in following versions.
For example the feature that we'll be able to work on next are table links – the possibility to mark links in text using square brackets and then actually link them using the Links view.
Other changes
Added a "Link to Screen Clone…" linking option. Use to clone the current screen and link to it in a single step.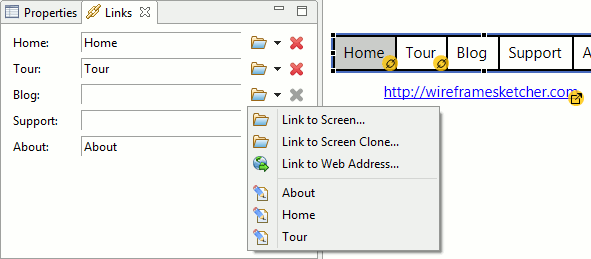 Fixed the issue with transparency in some image types
Updating
To update to the latest version of WireframeSketcher use Help > Check for Updates, or just download it from our website.
The version number of this release is 4.5.1.
Enjoy!