Hello everyone!
Today's release adds support for auto-save, updates to Eclipse 4.15 platform, and includes a few other improvements and bug-fixes. Read on for more details.
Auto-save
A frequently requested functionality for WireframeSketcher is automatic save of modified files. Auto-save helps to prevent situations where unsaved changes to your files are lost because of a computer crash.
The new version of WireframeSketcher enables auto-save by default. You can enable/disable auto-save in WireframeSketcher's preferences: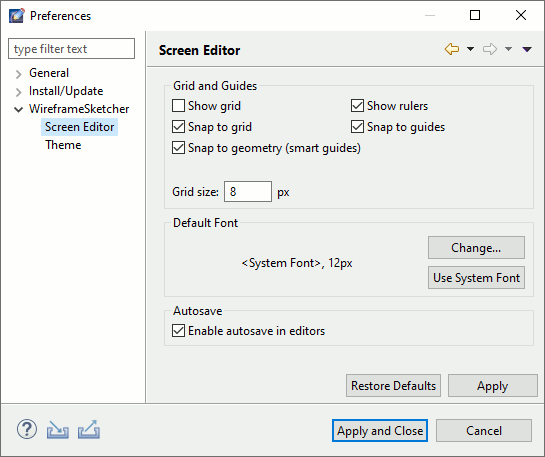 This option is only available in the standalone version of WireframeSketcher. If you are using the Eclipse plug-in then you can enable the same functionality using Window > Preferences > General > Editors > Autosave preference page.
Note that the auto-save is only triggered after some period of inactivity, meaning that there is no keyboard or mouse activity for some predefined time. This means that if you need for some changes to be reflected immediately in a linked file then you'll still need to save your changes manually.
Eclipse 4.15 support
The newest release of Eclipse 4.15, also known as Eclipse 2020-03, was just released. We've updated the standalone version of WireframeSketcher to this more recent platform so that you can benefit from various improvements and bug-fixes. The plug-in version of WireframeSketcher now is also compatible with Eclipse 2020-03.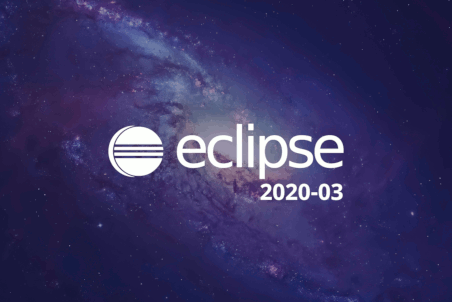 Other changes
Updated Font Awesome icons to version 5.13.0. This version includes new medical icons useful in current situation with

COVID

-19.
Fixed scroll issue in Palette View categories on macOS Catalina
Fixed the issue with wiki syntax not handling correctly 2 consecutive links
Improved the Links View to display the original link text
Added a warning about

TFS

plugin being phased out in favor of Git
Updating
To update to the latest version of WireframeSketcher use Help > Check for Updates, or just download it from our website. If you are using a version older than 6.0.0 then we recommend that you manually download and install the latest version of WireframeSketcher to perform a full update.
The version number of this release is 6.2.2
Enjoy!