Hello and Happy New Year to everyone!
We are back with a small update to mark the beginning of the new year. Today's release adds a new version of Bootstrap stencil. Other changes include vertical Button Bar widget, better support for copy & paste from spreadsheet apps and other small improvements. Read on for more details.
Bootstrap stencil
This version brings new and improved Bootstrap stencil that replaces the previous one that was getting rather old.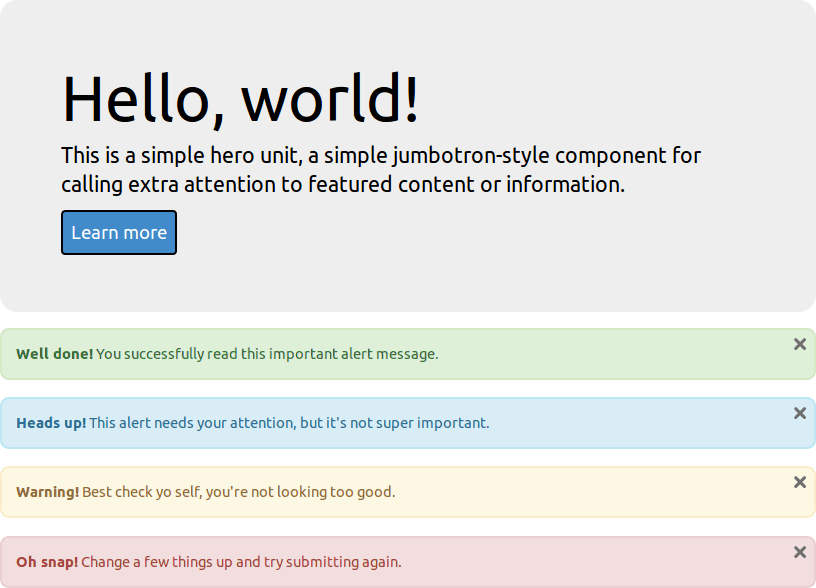 The updated stencil is based on Bootstrap 3 and takes advantage of all the latest features in WireframeSketcher. For convenience the stencil is organized into 6 categories: Buttons, Content, Forms, Media, Navigation and Typography. There is an additional Templates category with pre-built Bootstrap templates.
Additionally there is a new Glyphicons icon pack that bundles icons from the Glyphicons Halflings Icon Font that was designed to be used with Bootstrap and that you can use with this stencil.
Vertical Button Bar
This version includes a new Vertical Button Bar widget. The name says it all, it's a vertical equivalent of Button Bar widget, and it's there to represent various vertical navigation elements.

Like Button Bar, this widget is skinnable and can be customized by stencils.
Copy & paste from spreadsheets
Table widget now transparently supports Tab characters as an alternative to commas. This makes it much easier to use a spreadsheet application like Excel, Numbers, LibreOffice Calc or Google Sheets to create and update table data. Just copy the contents of the Table widget and then paste it to spreadsheet. After you are done editing the data, select the range of cells to transfer and then copy & paste their contents back into the Table widget. This way you can quickly insert, duplicate, delete and move columns using an interface that was created just for that.
Other changes
Improved text editing while zoomed
Renamed the executable from "sketcher" to "WireframeSketcher". If you have custom shortcuts to sketcher executable then make sure to update them.
Updating
To update to the latest version of WireframeSketcher use Help > Check for Updates, or just download it from our website.
The version number of this release is 4.2.2.
Enjoy!