Hello everyone!
Today's release brings improved icon stencils, scaling option for exported images, and other smaller improvements and bug fixes. Read on for more details.
Icon categories
WireframeSketcher always had a very good support for icon stencils. You can easily add Font Awesome, Material Design and other icon packs and use them instead of the built-in icons. However as these icon sets provide more and more icons, it becomes difficult to browse through them to find what you need.
Today's version improves this situation by adding another level of filtering to icons. Now in addition to search you can browse icons by category, provided that the stencil supports them.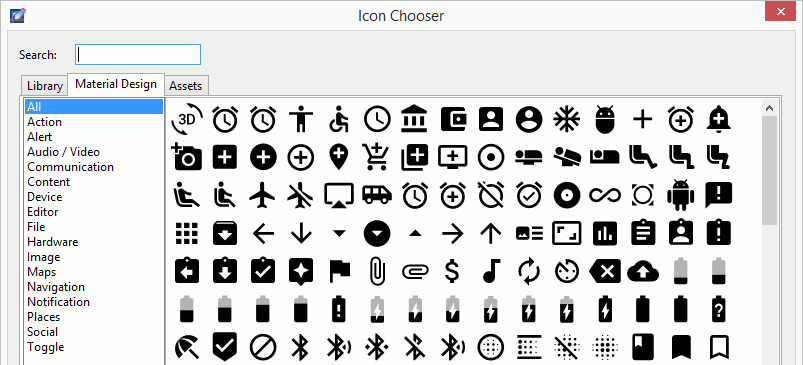 We've updated most of the icons stencils to include categories so that you can take advantage of this feature.
Export image scaling
WireframeSketcher prides itself in being 100% vector-based which allows for clean looking wireframes and vector PDF export. It's only natural that image export should have allowed exporting at larger resolutions. This limitation was removed in today's version and you can now specify a scale option so that exported images look good on High-DPI screens like retina display.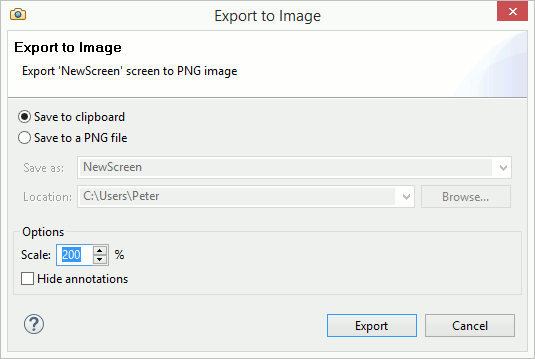 Image scale can also be specified when performing command line export via "-scale" argument.
Improved renaming for group stencils
When designing your own stencils you have the option of grouping multiple components in the same screen file, each component being a named group. Currently there is a problem with renaming a group as it breaks the references in screens that already use it, requiring a manual intervention.
Although WireframeSketcher already automatically maintains cross-file references when renaming or moving files, it didn't do so for named groups in stencils. Today's release removes this limitation and groups can now be safely renamed by keeping all cross-file references updated. Stencil designers will certainly find this feature useful:

New and updated icon stencils
We've added a new icon stencil for Segoe MDL2 Asset icons which are part of Microsoft Design Language. These icons are useful for Windows 10 wireframes.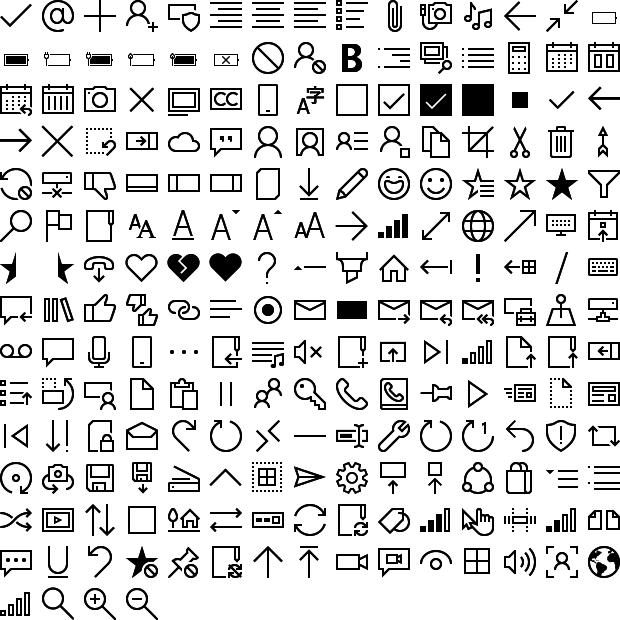 We've also updated Font Awesome icons stencil to version 4.5.0 with 20 new icons and improved searching, Material Design icons stencil to version 2.1 with 90+ new icons, and Iconic icons stencil to Open Iconic icon set.
Other changes
Added a choice to create a new screen when linking to screen
Added

XXL

size choice (128×128) for icons
Improved the wording of choices in link drop-down
Fixed custom

SVG

icons having incorrect aspect ratio in certain cases
Updating
To update to the latest version of WireframeSketcher use Help > Check for Updates, or just download it from our website.
The version number of this release is 4.5.0.
Enjoy!